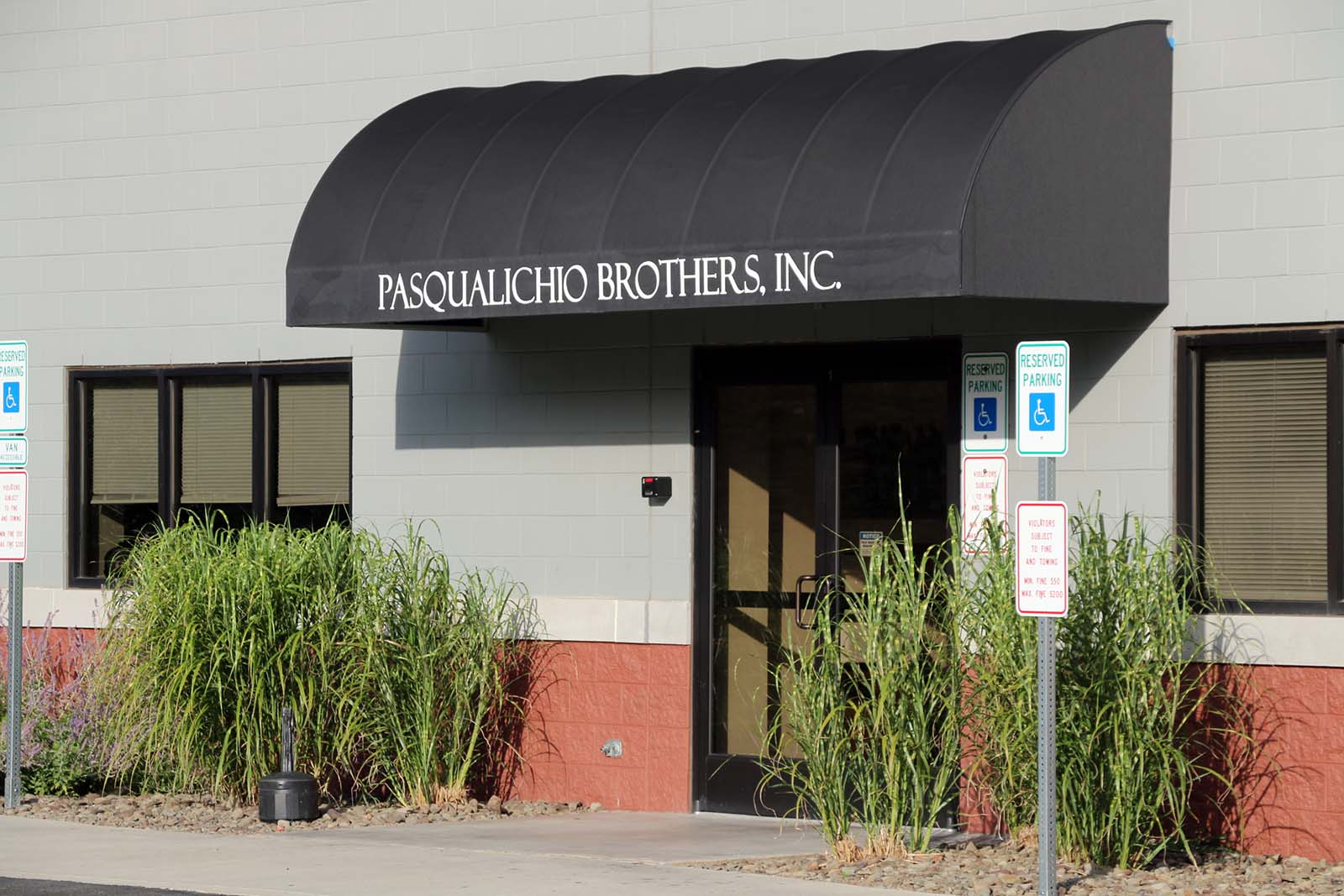 What started as a small, local butcher shop has evolved to multigenerational managed specialty meat cutting and processing facility processing several tons of various products weekly.  As a result of our continued growth, we invested in a new, custom-built plant in 2018, allowing us to continue to serve our regional and national accounts by providing them with the value-added services of custom cutting and grinding, flavor enhancement, and specialized packing, which have made us a leader in our industry.
This climate controlled, almost 40,000 square foot facility is not only a state of the art, environmentally friendly structure, but it was designed with future expansion in mind to accommodate the sustained growth of many of our accounts.  From our green initiative including specialized LED lighting and insulation to our highly efficient layout, facilitating several efficiencies in our workflow, our physical plant has not only allowed us to increase production capabilities but has allowed us to be a corporate steward by conducting our business in a way which has created "shared value." Including value for our company, delivering high quality products and services to customers, providing a great place to work for employees, supporting the well-being and development of communities, and being an environmentally responsible organization.
The facility is broken down into several functional areas including the following: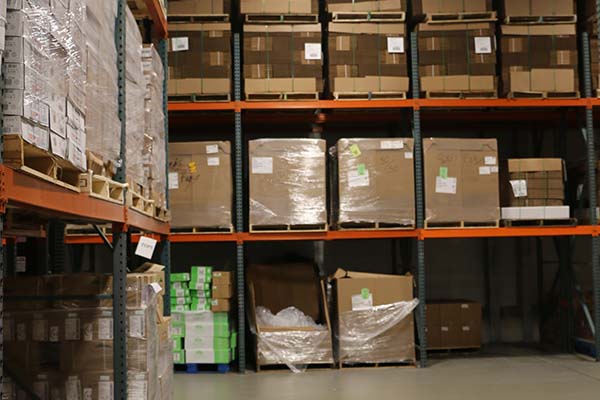 stars Dry Warehousing: This area allows for the bulk storage of materials used in our production. This may include specialty packaging, boxes, wraps, labels, film, and other supplies.
stars Freezer & Thawing: Our freezer is used to hold product scheduled for cutting or processing, as well as, finished product waiting to ship. Our thawing area situated adjacent to the freezer space allows us to efficiently defrost frozen material prior to processing.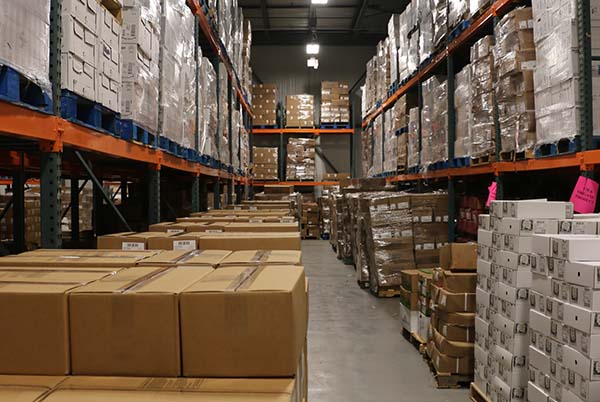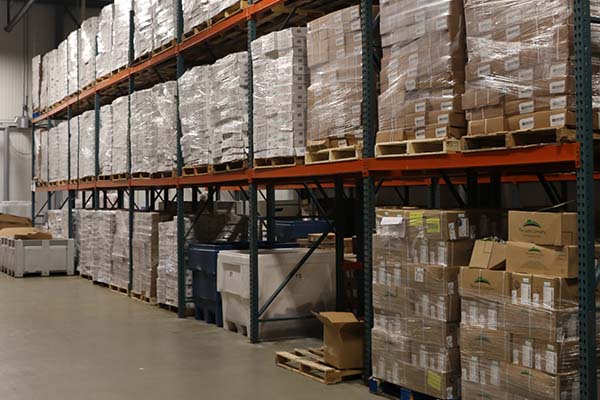 stars Cold Storage: This area is also used for the storage of the fresh ingredients that are used in many of our custom or value-added products. Fresh meat ready for cutting, grinding, marinating or packaging is kept in this warehouse space.
stars Spice Room: This area is where individual dry spices, bottled ingredients, or other seasoning items are stored to be used within the production process.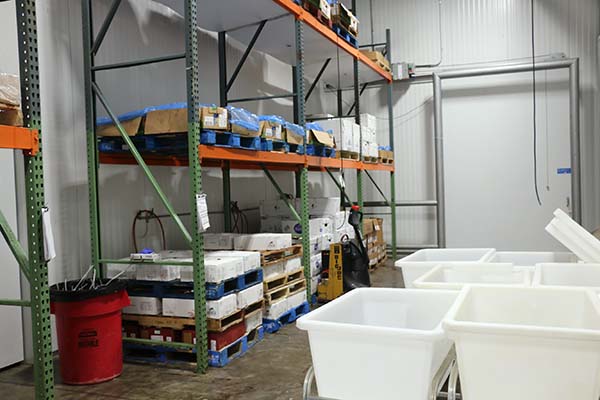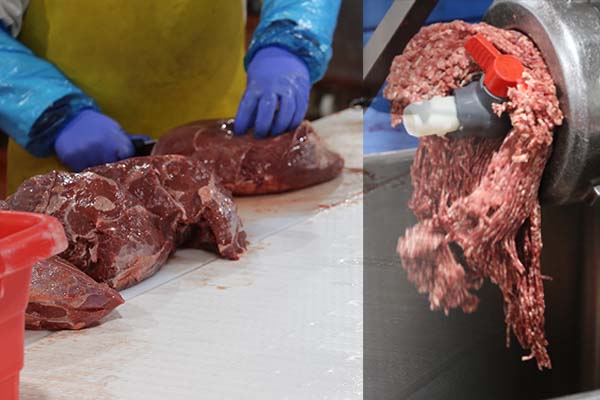 stars Cutting and Grinding: This is where all of our proteins begin their journey on our production line. We routinely process Chicken, Beef, Lamb, Turkey, and Pork, as well as exotic meats like Bison, Venison and Elk. From simply trimming or splitting of chicken breasts to the trimming and slicing of beef roasts, steaks, or chops, our highly skilled meat cutters start the process.
If your process requires the grinding of your protein, that also happens in this area. Grinding may be as simple as determining how course you want a protein ground, or may involve a custom blend of meats, fat content, spices or more. No matter how simple or complex, we can provide you with the final product you are looking for.
stars Marinades: Pasqualichio Brothers, Inc has the capacity and capability to provide high quality, customized marinating programs for you. In this area of our facility, orders are filled by combining quality cuts of meats with their specific marinated recipe. Using specialized equipment, we can efficiently and effectively produce a high quality, consistent product for you.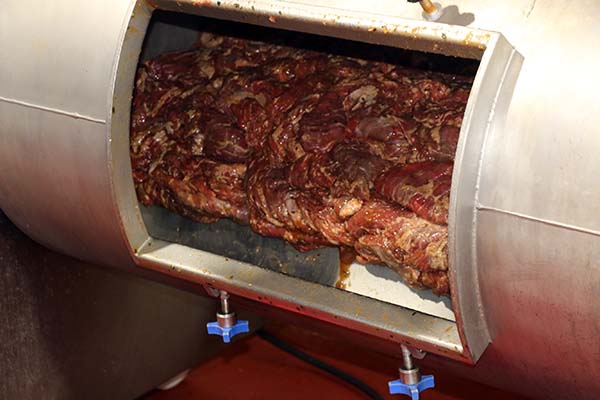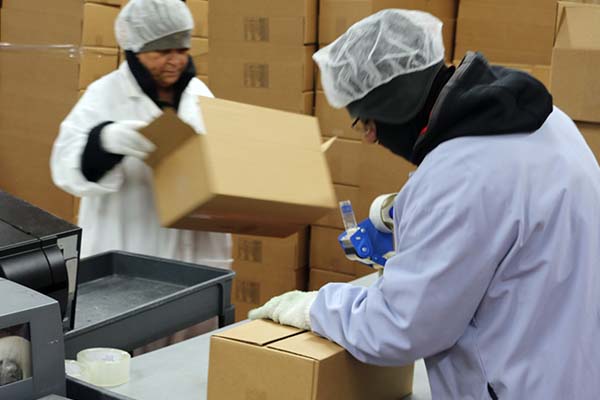 stars Custom Processing: We fulfilled hundreds of cases per week for customers looking for that specialized product such as Braciole, Pinwheels, tied roasts, kabobs, etc. Our facility is configured to allow our crew the ability to produce these products efficiently while delivering a product at a very competitive price point.
stars Packaging: From burgers, marinated products, roasts, steaks, pork tenderloins, and more, our facility is set up to run multiple different packaging lines concurrently allowing us the capacity and capability to fulfill orders of all sizes for customers requiring a diversity in their offerings on a regular basis. Our equipment and team are able to generate the consistent packaging and packing of your product to your specifications.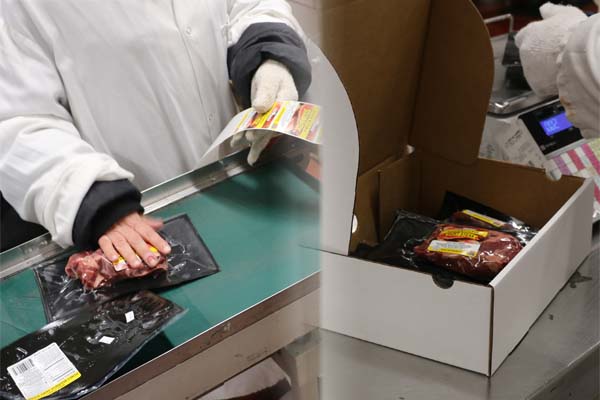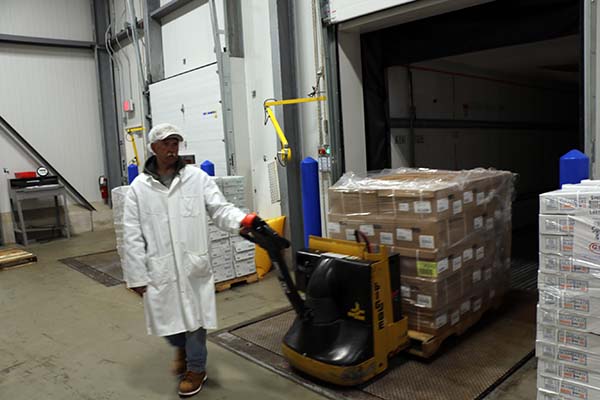 stars Shipping and Receiving: Our five dedicated loading docks (open Monday through Friday from 6:00am until 3:30pm) are configured for efficient shipping and receiving.