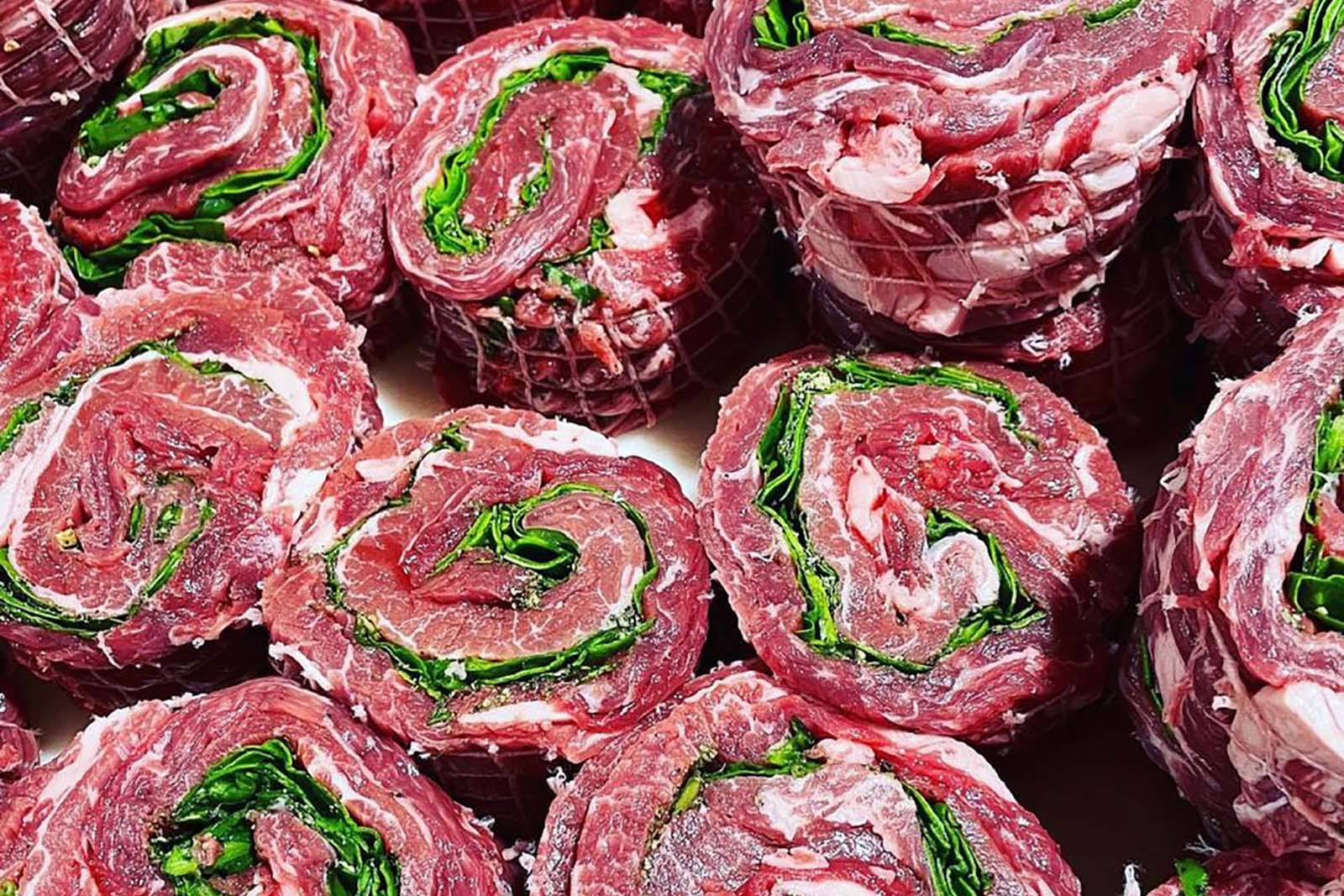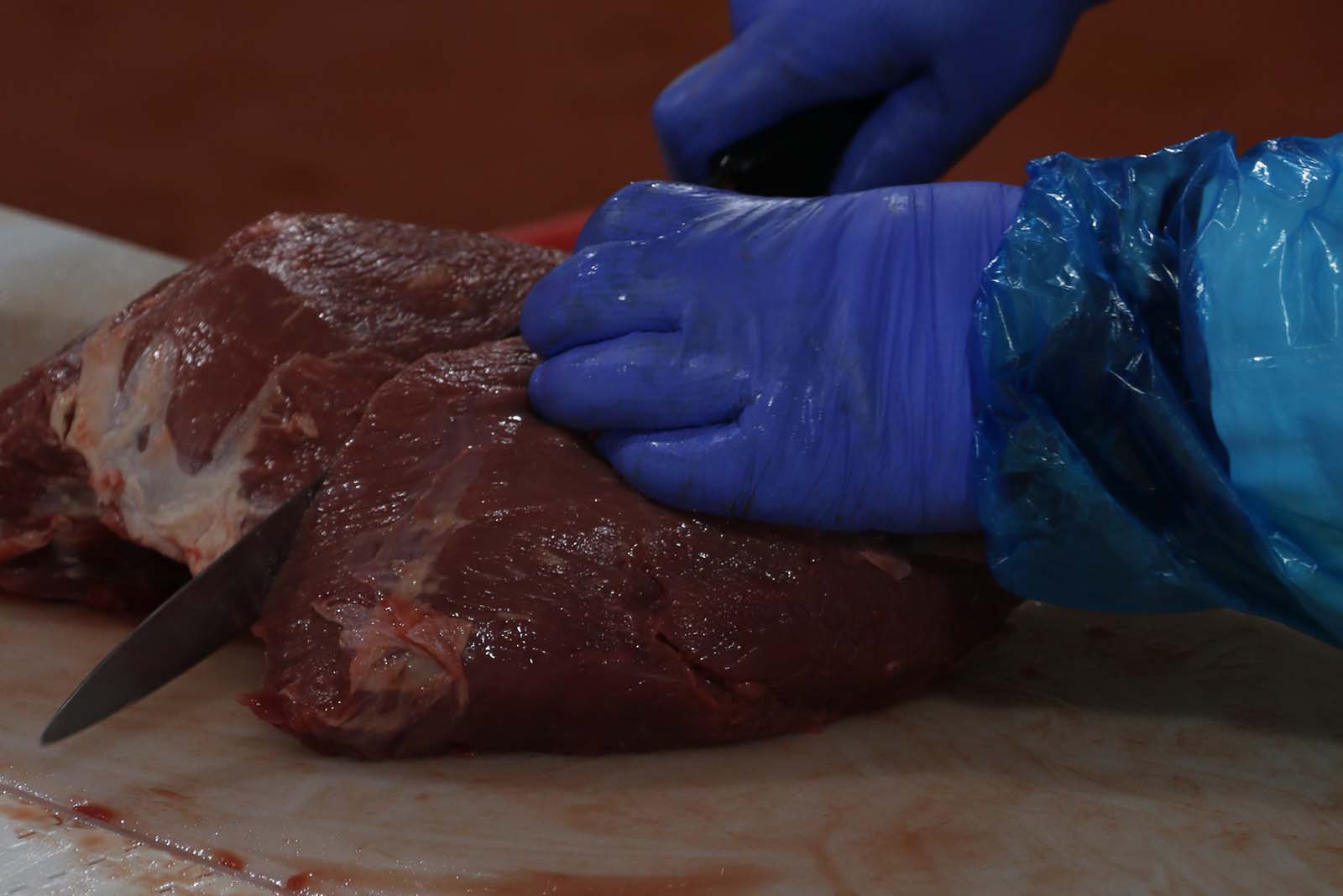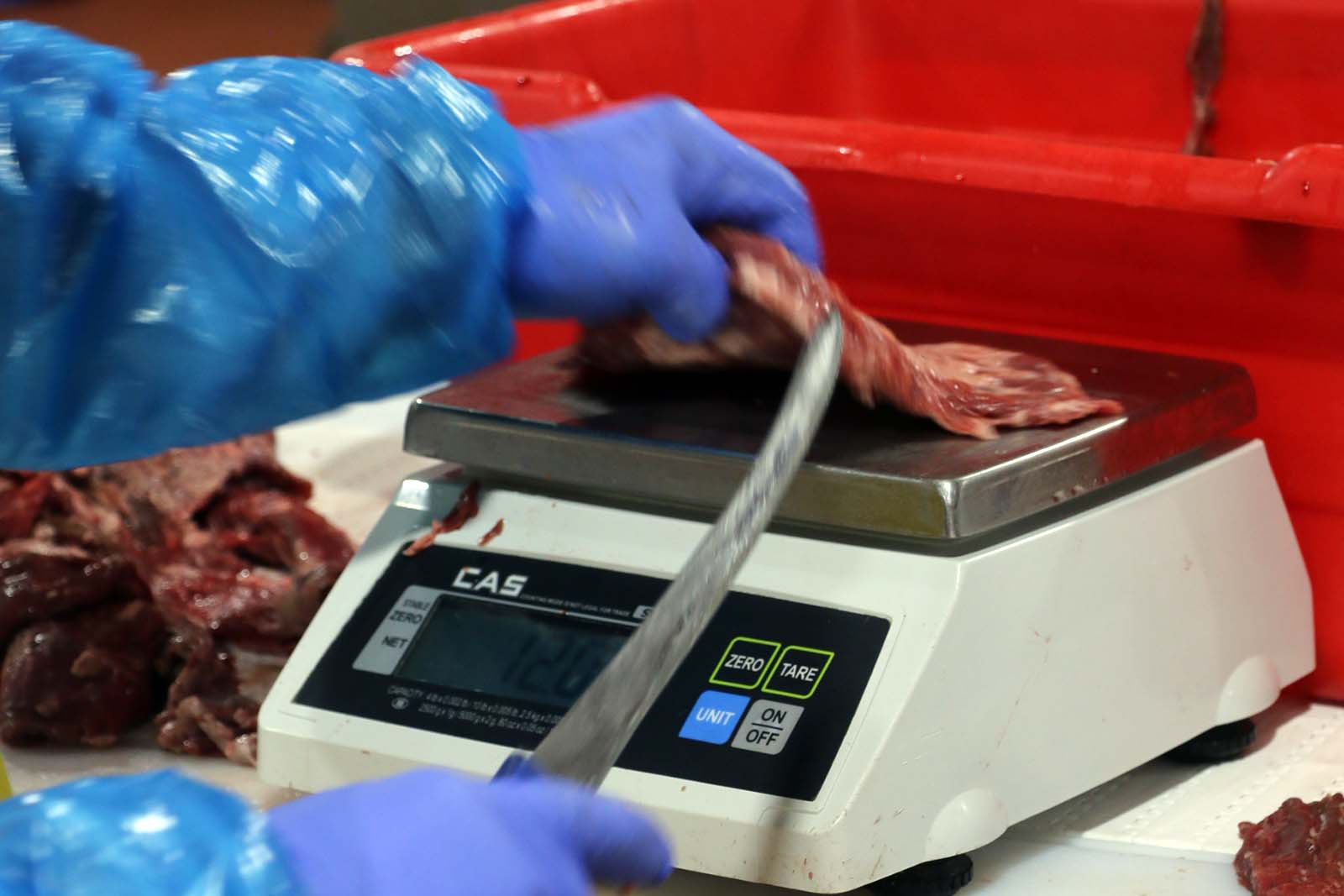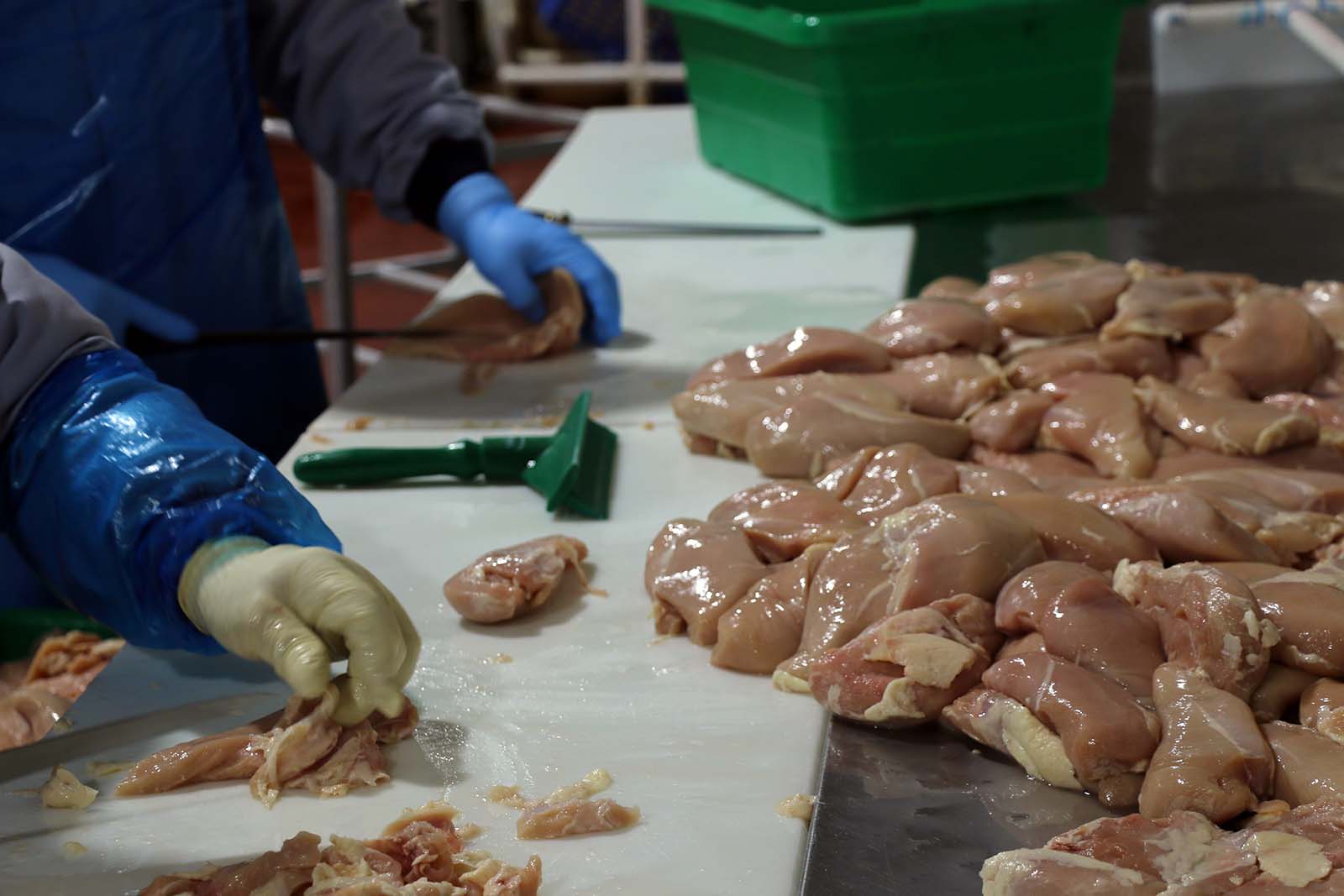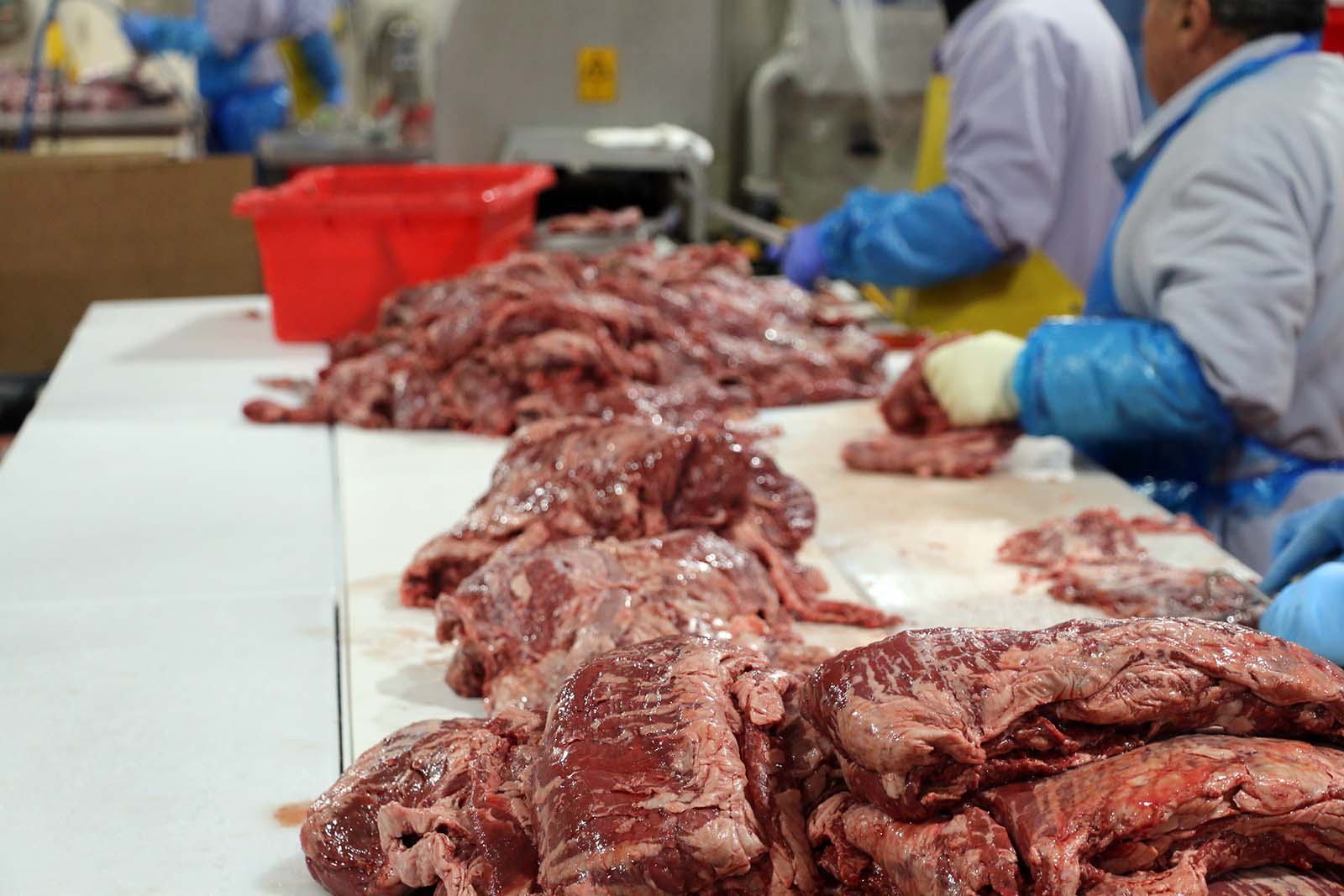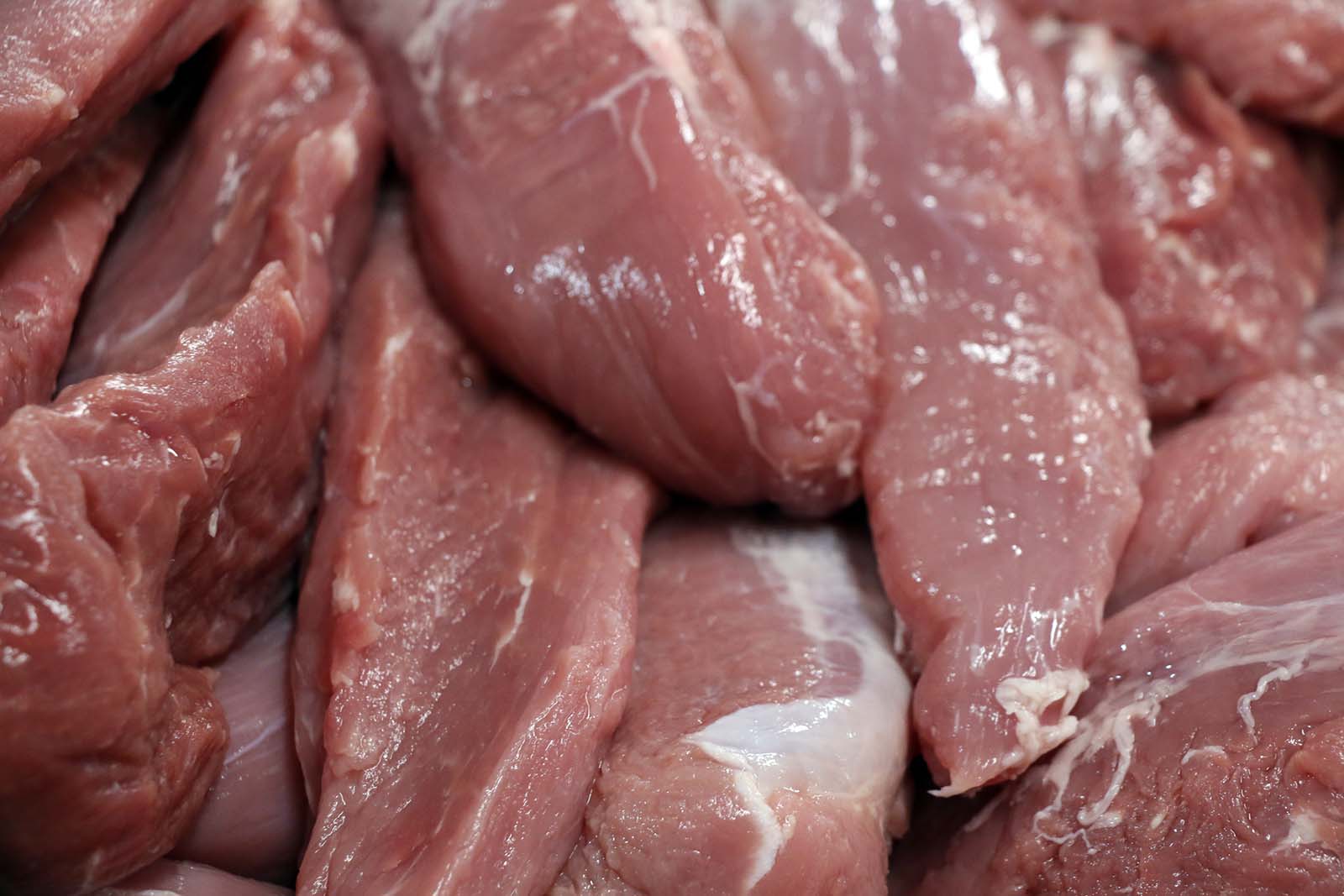 At Pasqualichio Brothers, Inc. we offer different custom cutting and grinding programs for a variety of proteins. While we do not slaughter or process whole animals on site, we have the capability for breaking down different proteins into specialty cuts per our customer's specifications. We refer to this as our specialty cutting programs.
Typically, the proteins we process are beef, pork, chicken, lamb, or turkey. We also have the capacity, capability, and experience to process exotic meats such as venison, elk, bison and others. It's important to note that while we have many options for providing these specific items, exotic proteins are not always available through our supplies. Many of our customers who utilize these specialty meats direct source these products and have them sent to us for processing.
From breaking down chicken breasts, hand trimming roasts, or slicing roasts into specialty items, our experienced meat cutters are extremely efficient. One of our popular cutting programs is our custom steak program. We can provide you with the custom cutting services once available in the local butcher shop or grocery meat departments that have become less common in our communities. From Ribeyes, Strip Steaks, or Filets, we have the ability to create a custom cutting program that works for you.
Our goal is to reduce pressure on meat departments and provide them with the exact cuts they know their customers want. To fulfill these needs, we have invested in state-of-the-art equipment including a portion cutting machine, which allows us to cut proteins into exact weight sizes. This ensures that we are producing the most consistent products for our customers on each and every order. Combine one of our cutting programs with our packaging services that will extend the shelf life of your products which reduces your shrink, and increases your profits.
We are also a preferred supplier of grass-fed beef under the Grass Run Farms label. Grass Run Farms cattle are never given grain, animal by-products, or added growth hormones. These cattle consume native, forage diets their entire lives where they have room to roam and graze the local green pastures with access to natural water supplies and clean, open air. This program includes the following: 85% and 92% ground beef 1 pound bricks, boneless ribeye steaks, boneless New York strip steaks, top round steaks, tenderloin steaks, top butt steaks, flank steaks, stew meat, boneless ribeye roasts, chuck roasts, bottom round roasts, and eye round roasts.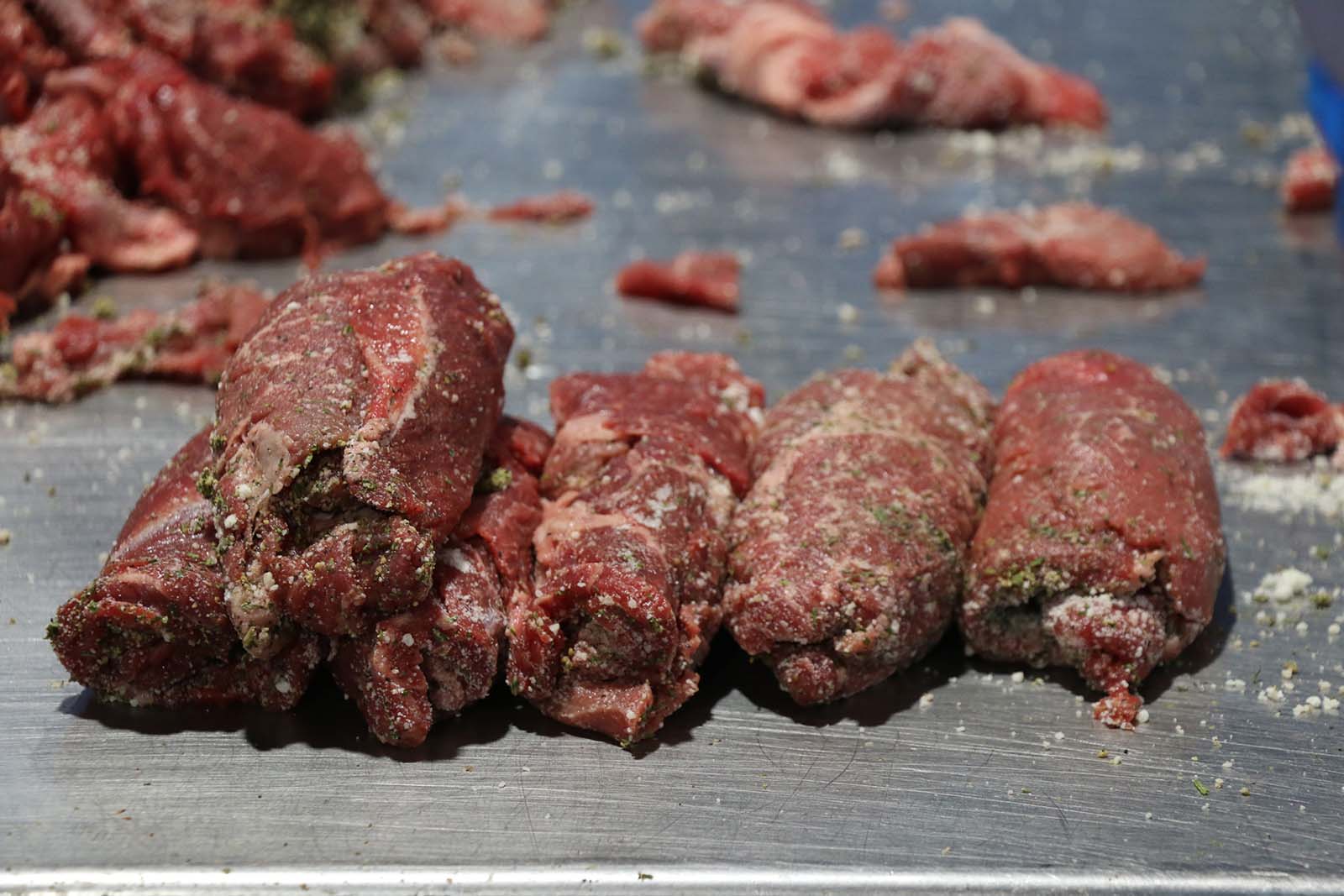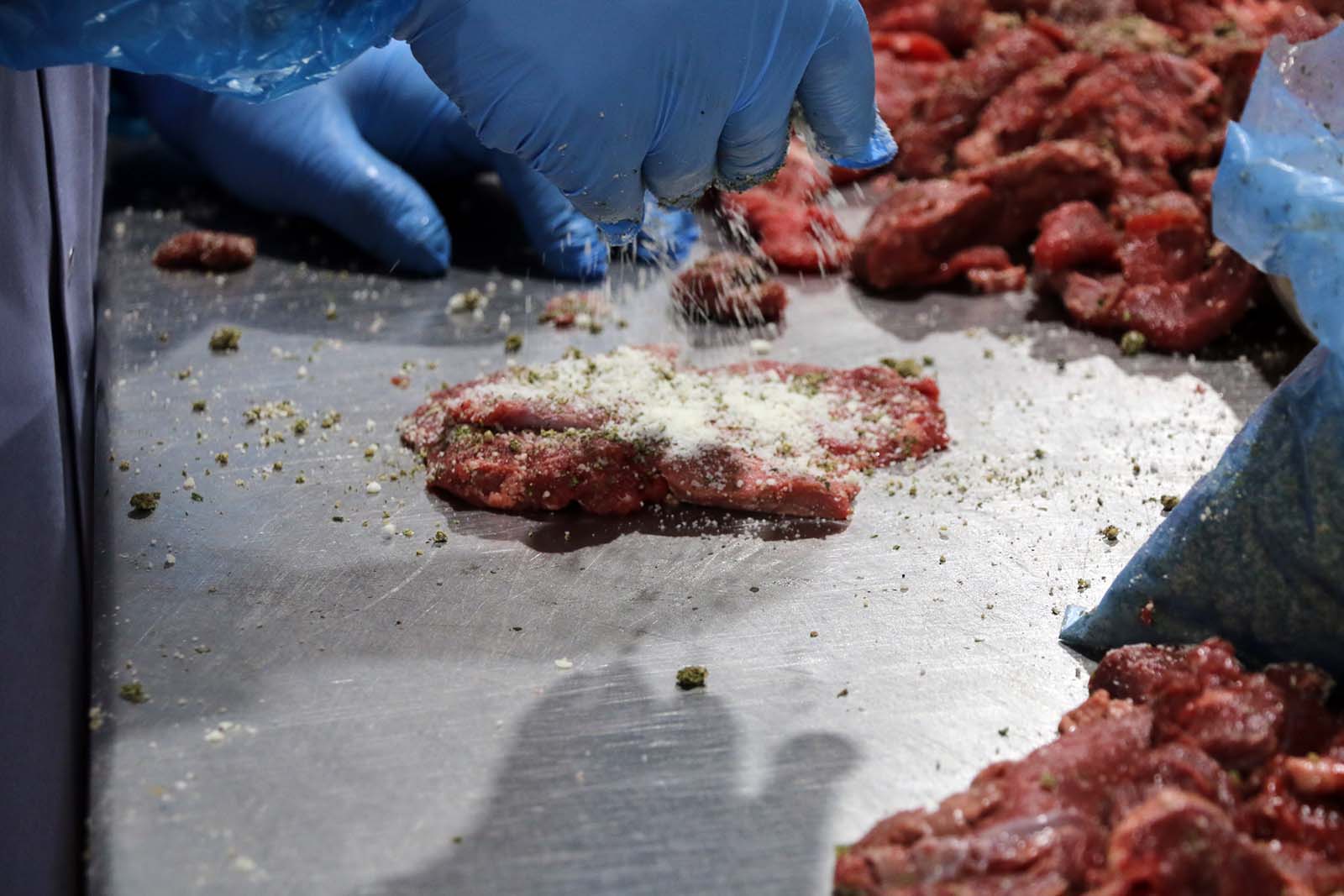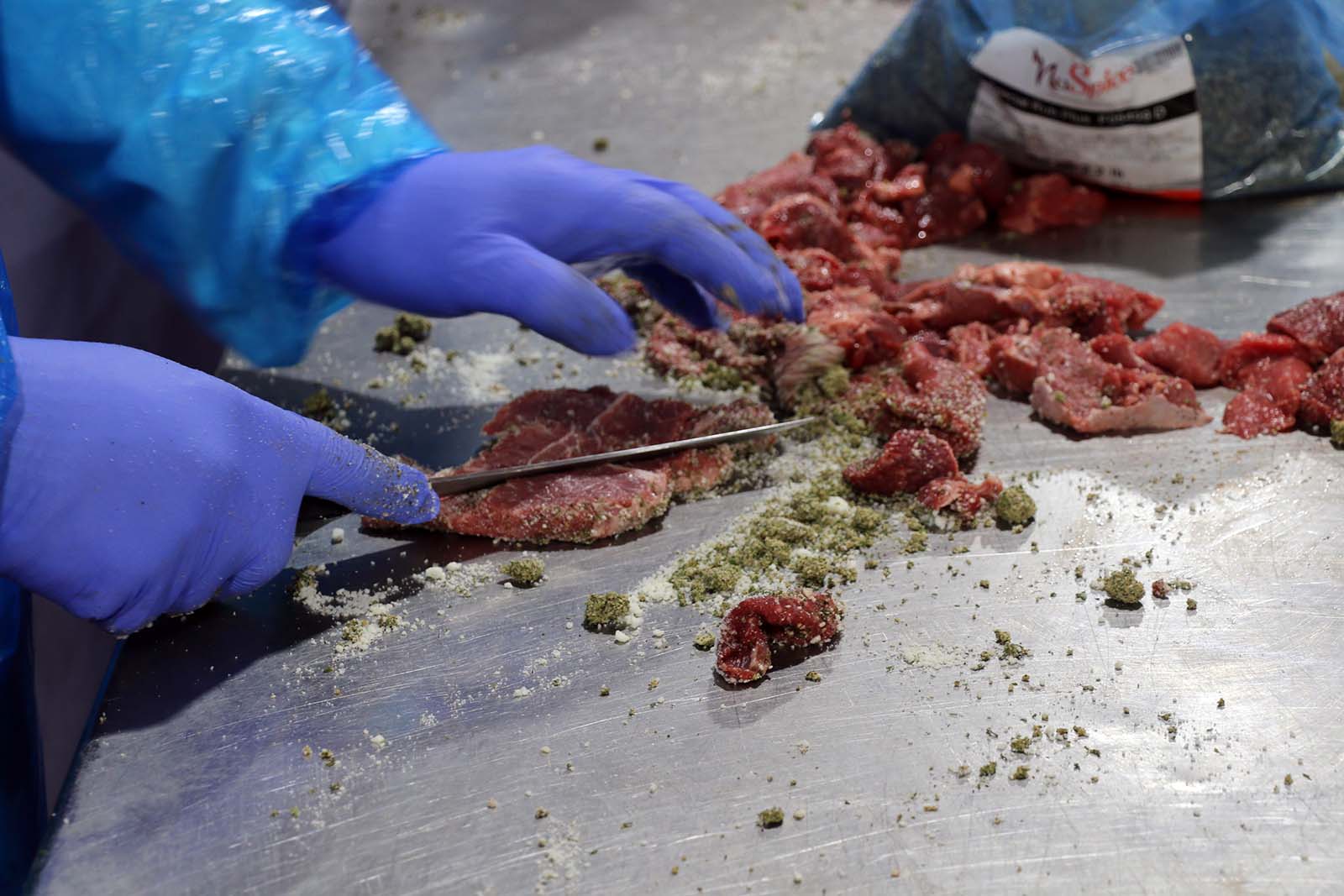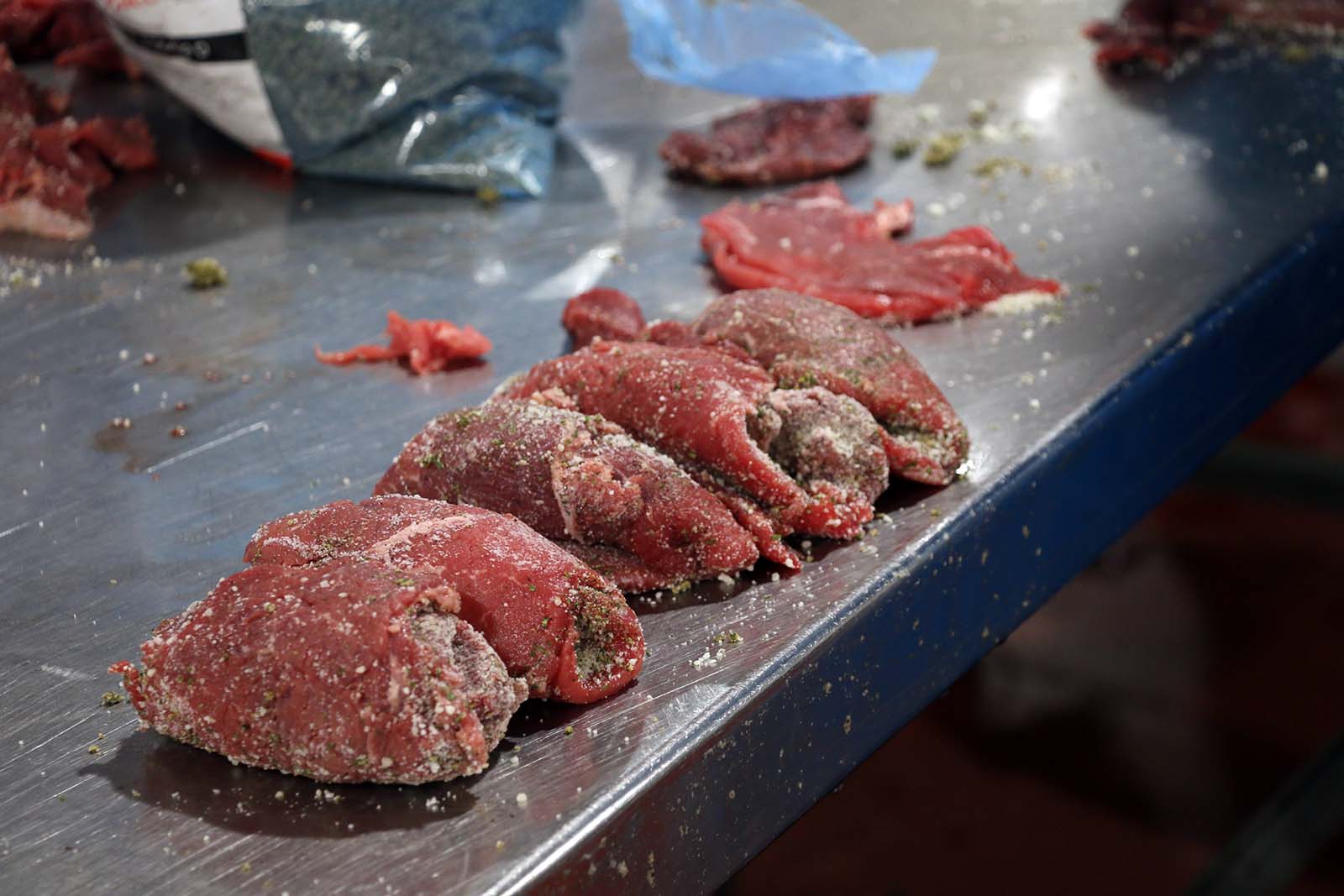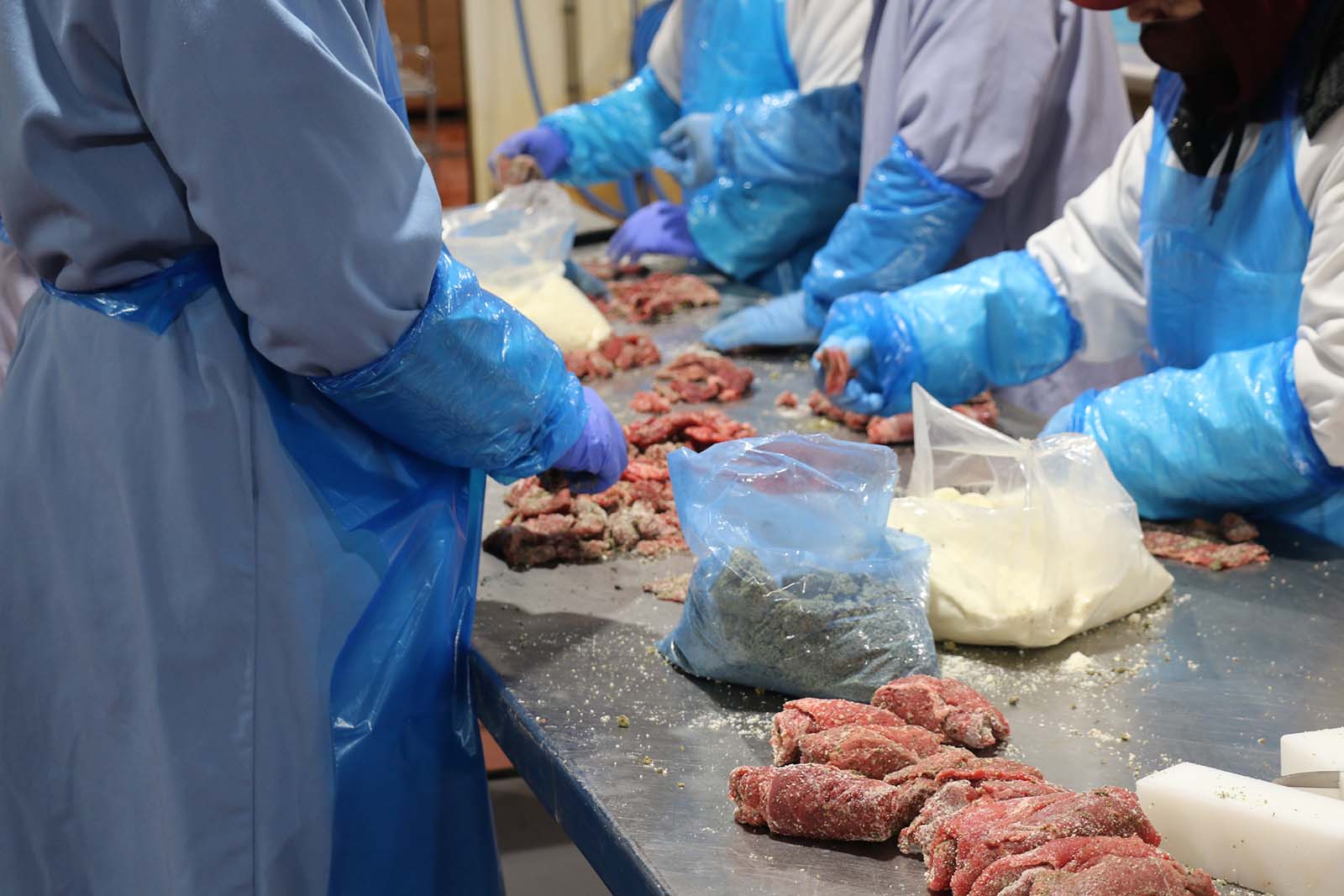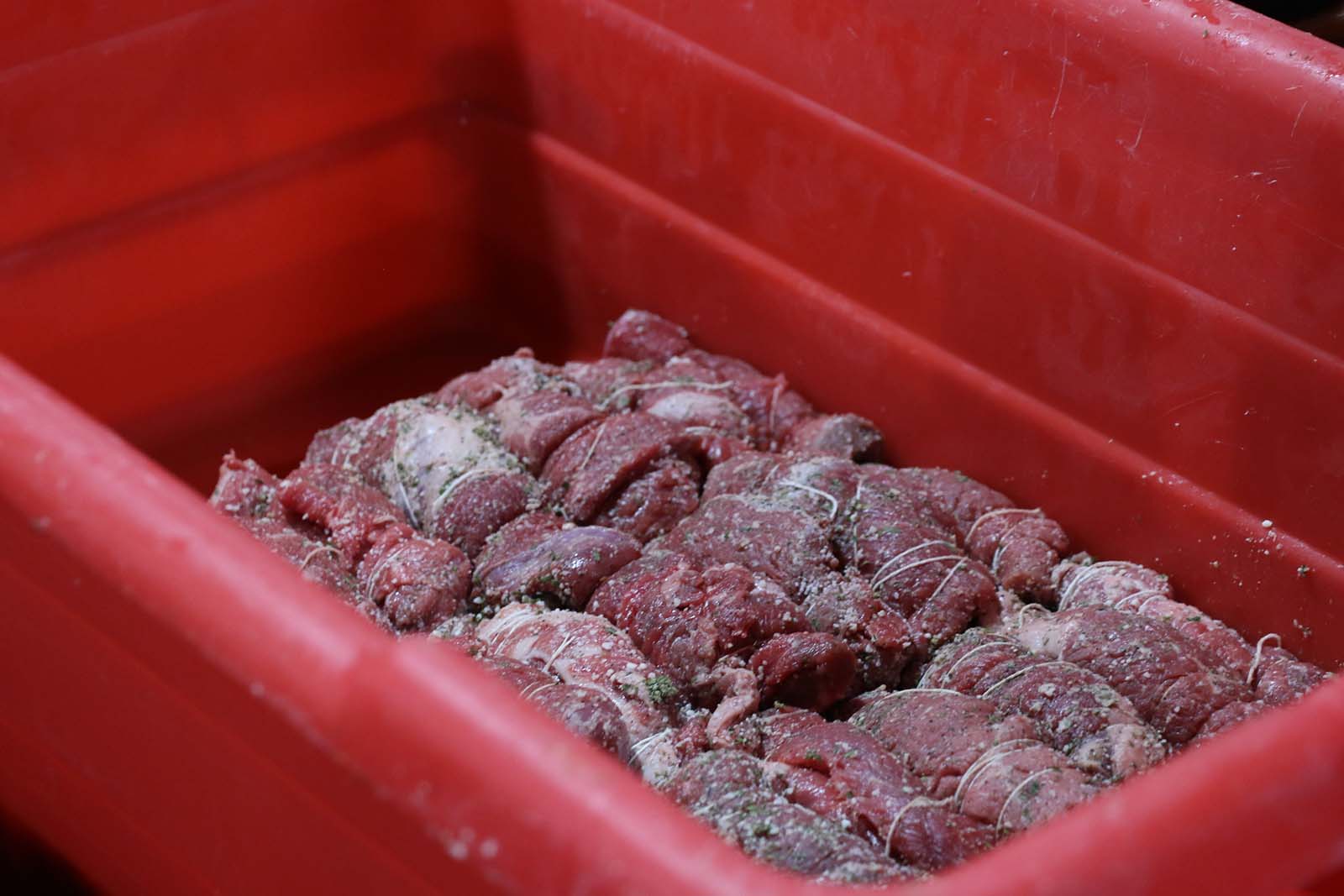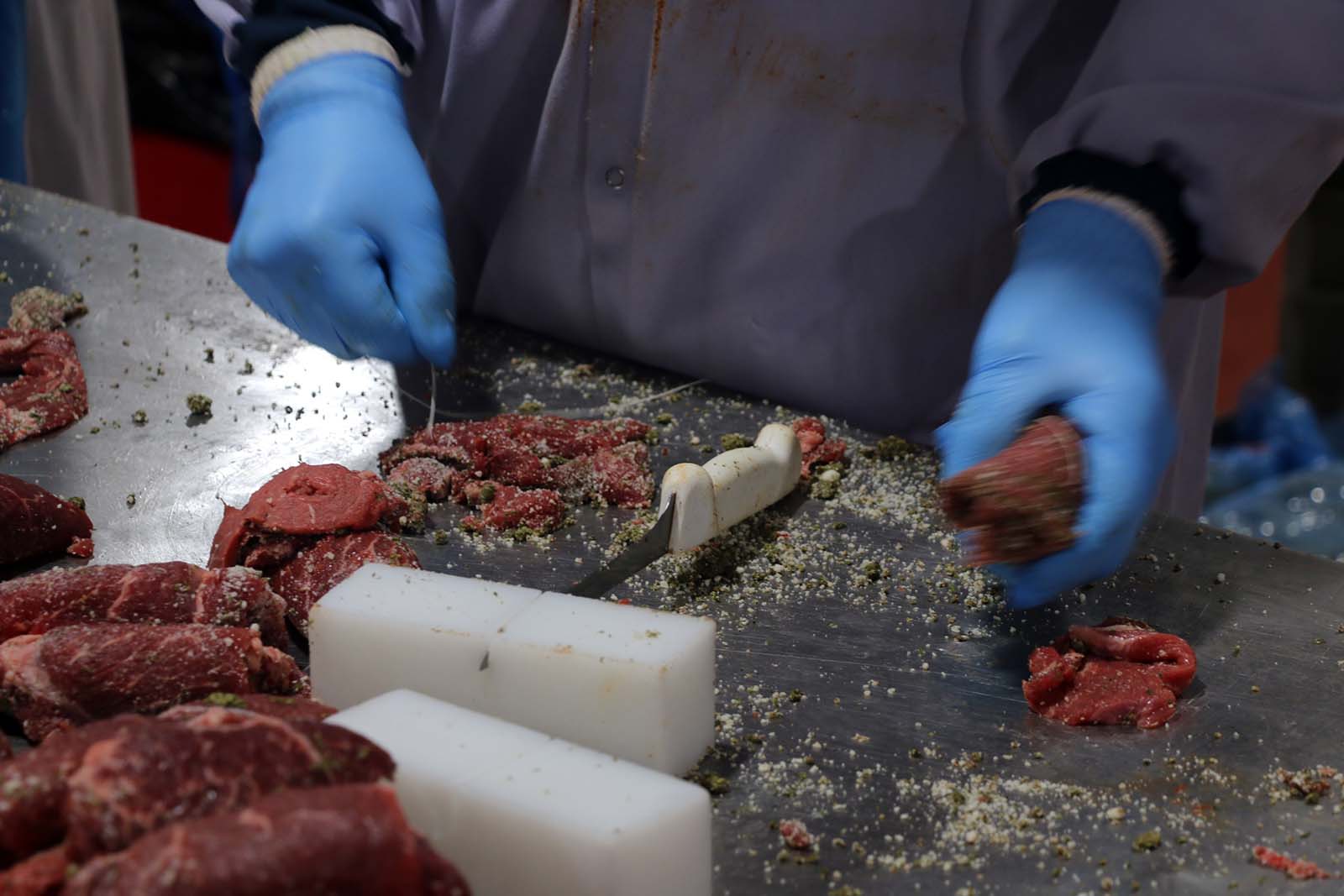 Another popular program at Pasqualichio Brothers, Inc is our custom grind program.
We have the capacity to grind thousands of pounds of protein to your individual specifications. From simple, course, or fine grinding of a single protein such as beef, chicken, or turkey, we have the ability to provide you with a custom meat grinding program that is sure to meet your needs.
Some of our more common grind programs include:
Organic 85% and 90% ground beef 1 pound brickscheck
Organic 85% 4oz beef burgerscheck
Seasoned turkey burgerscheck
Season beef burgerscheck
Ground meats can be packaged in bricks or burgers/patties and additional options are always available. In addition to our standard patties, sweet onion patties and bacon & cheddar burgers are some of the common products which are processed on one of our lines each day.
Another popular program at Pasqualichio Brothers, Inc is our vacuum tumbled program. We have implemented three tumblers into our facility giving us the ability to marinade large amounts of proteins in a short period of time. The tumblers rotate and add vacuum pressure to the protein. This combination allows our selected marinated to penetrate the protein in a shorter period of time rather than a traditional soaking method. Our tumblers ensure that each piece of meat is marinated deeply and equally with every order.
As Pasqualichio Brothers continues to produce the previously mentioned programs we are always open to working with our customers and future customers on creating and offering new programs and items. The meat industry is always evolving and it is important that we continue to evolve with it to provide our customers with the best products possible.
Click through the photos below to see an example of a grind program and how it integrates with the production of burgers.